Beyond Tools Malaga 3-Day Gigantic Bosch Sale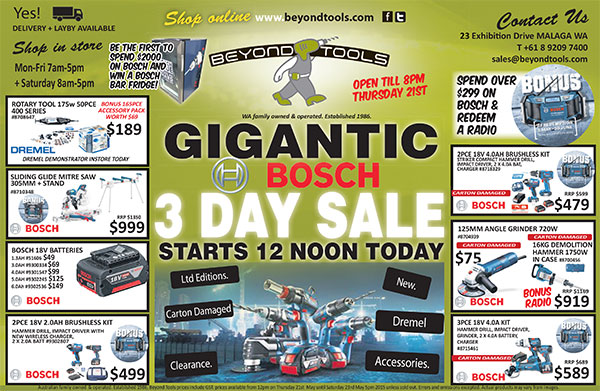 Perth tool store and Get Fishing WA State sponsor Beyond Tools is having a Gigantic 3-Day Bosch tool sale starting Thursday 21st May til Sunday 24th May 2015.
If you live in Perth drop into Beyond Tools and grab yourself a great deal on quality Bosch tools. If you don't live in Perth you can visit www.beyondtools.com and purchase online.
For more info please phone the Beyond Tools sales, service and orders team on (08) 9209 7400.