Cray Pot Maintenance & Catching Crays
Western rock lobster belong to the family of 'spiny' lobsters but here in Perth we like to refer to them as "crays". The past cray season that took place along the coast in metro waters was quite a spectacle and the shear number of crays being caught by recreational fishers was something to behold. Recreational fishers must have a recreational rock lobster licence are allowed to keep 8 crays each per day with a possession limit or 24 crays. Licences can be purchased from the department of fisheries for $40 and strict rules must be followed regarding pot types, bait, number of pots allowed, etc.
For approximately 2 weeks in Late November/Early December of 2015 myself and good mate Brad Davey found ourselves completing a very exciting daily ritual. Waking at 4am we would pack some bait into the ice box and with boat in tow we would head down to Hillarys boat ramp as our launching point. From there we would head out to the 3-mile reef and pull our 4 pots. Every day without fail we pulled the pots with child-like excitement and high anticipation of what we might catch. When the crays were running in full swing we found ourselves bagging out with our limit of 8 crays each. The best pull we had was our bag limit of 16 crays all in 1 pot. That particular day was the pinnacle of our success and exciting as it was there were reports of others catching over 20 crays in a single pot! 
The whole event that took place over those few weeks was so fun and exciting that I thought I would shed a bit of insight to what we did behind the scenes in preparation before the run. They say that "prior preparation prevents piss poor performance", so in order to succeed we spent a few hours one afternoon tidying up our cray pots and fixing any broken slats. Three of our 4 pots were in relatively good working order, however 1 needed quite a bit of TLC to remove the old plastic red neck and replace with wooden fingers. With the Bosch Blue GSB 18-V EC Professional Impact Drill/Driver Kit handy we had everything we needed to get the job done. Here's a quick step by step guide to what we did: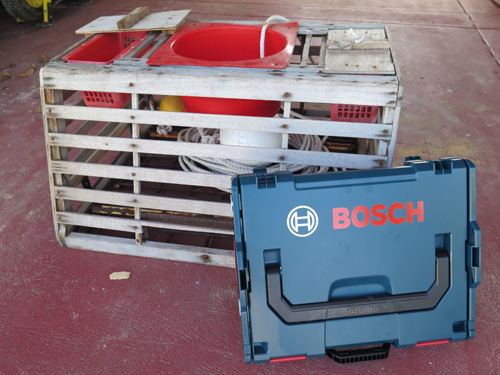 Step 1: Remove the old plastic red neck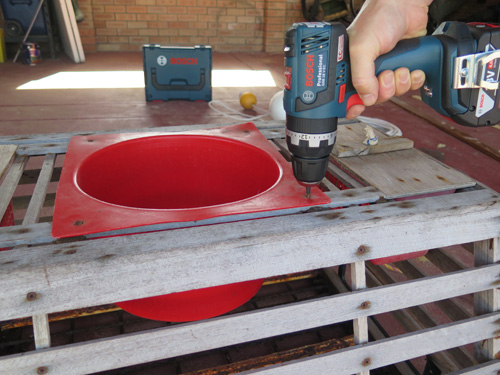 Step 2: Fix 4 main beams to support the wooden fingers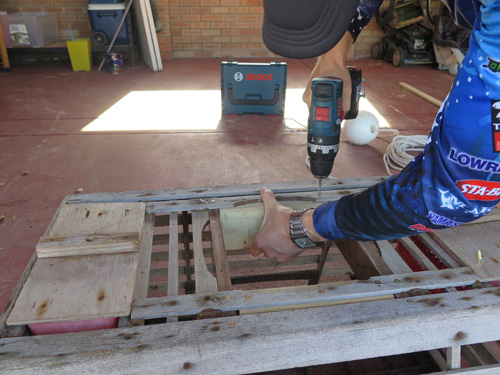 Step 3: Screw the wooden fingers to the main beams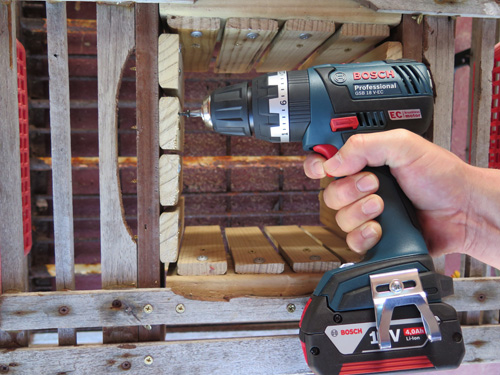 Job done.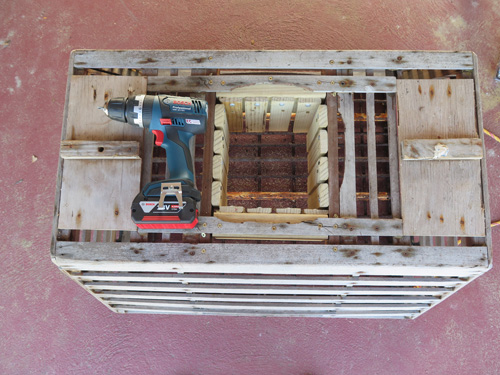 One thing I will note was the importance of having a good quality drill to get the job done quickly, safely and without hassle. Having to screw all of those screws in by hand would have been a nightmare and would have caused the pine fingers to split. A few weeks prior I had just got myself a new Bosch Blue cordless hammer drill and I must say that to date it's the best power drill I've ever used. Pre-drilling and screwing was a breeze and the efficiency of a cordless drill allowed us to complete the whole job in less than 15 minutes!
Once our 4 cray pots were in good working order and our rope lengths were suitable for the depth of water we planned to fish the only thing left to do was make sure we had a good supply of bait for the duration of our campaign. Over the course of 2 weeks we went through a 20kg block of Orange Roughy heads and a 20kg block of blue mackerel.
I'll leave the finer details about catching crays to a future article, but in a nutshell we placed our pots on sand in about 18m of water just behind the 3-mile reef. Here's a few pics of our results.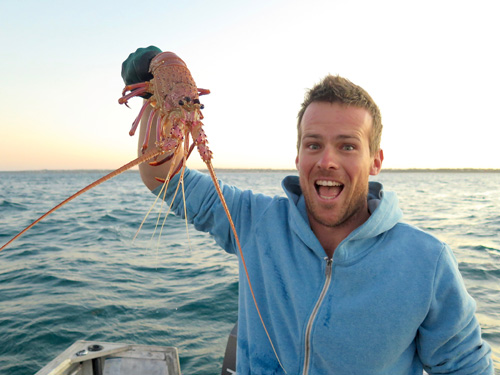 Brad Davey showing just a little excitement with our first cray of the season.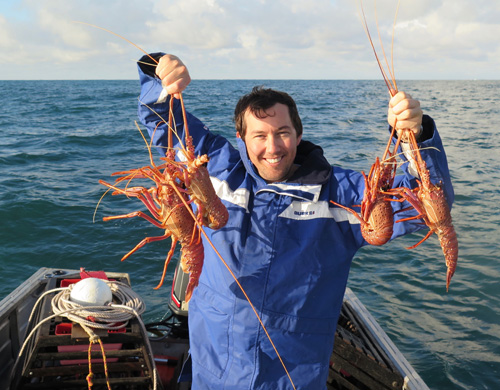 Three average-sized crays plus our biggest of the season on the left.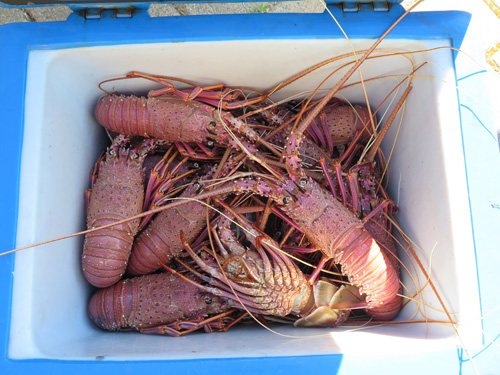 The result of a successful morning, 16 delicious crays.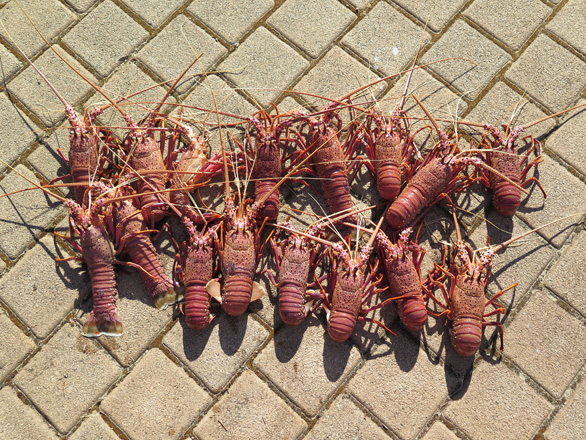 Bagging out with 16 crays wasn't unusual when the crays were in full run.