EvaKool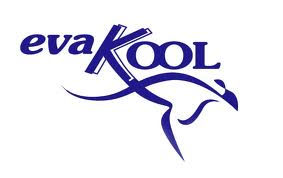 About EvaKool

Evakool is a privately owned Australian company based in Caloundra on Queensland's Sunshine Coast.
 
Established in 1994 as a manufacturer of fibreglass iceboxes for the fishing industry, Evakool today offers Australia's  most comprehensive range of iceboxes manufactured in both fibreglass and polyethylene. The exceptional performance of Evakool iceboxes is now legendary.
Evakool is also proud to be Australia's largest manufacturer of 12 volt portable refrigeration and offers an extensive selection of both Australian made and imported models specifically designed to cater for all needs and budgets.
The legendary EvaKool fiberglass iceboxes can hold ice for 5-15 days. They come with a minimum of 40mm high quality insulation and a massive 5 year warranty. If you're looking for an icebox that was built to withstand the harsh Aussie outback you cannot go past EvaKool.

Keeping fish cold between the time you catch them and the time they reach the home fridge is critical to preserving the texture and eating qualities of the flesh. If you're anything like us there's also the need when boat fishing to keep your food, bait and beverages icy cold. You can do all of this at once with a durable insulated ice box by EvaKool. EvaKool sponsor our Online Fishing Tournaments with premium quality products each month. If you know us you know we only deal with the best, and this is why we're proud to partner with EvaKool as a sponsor.
Click here to view EvaKool products that have just hit the market!