January Tournament Winners 2019
A massive thanks to everyone who competed in our January National, State and Kids Australian Fishing Tournaments and congratulations to everyone who won prizes!
There were some absolute beauties submitted with many new faces gracing the leaderboard at the end of the month which is always great to see. Over $15,000 in cash and prizes was awarded to the 51 winners and over $15,000 worth of gear is up for grabs again this month.
The tournaments wouldn't be possible without the support of our sponsors, so we ask that next time you're buying new gear make sure it's from one of the brands seen featured in the images below.
Here are the winners:
Garmin Lucky Members Draw: $649 STRIKER 7dv Winner – Cliff Wyllie, Goolwa Beach SA

---
Fish4Cash Winner – $340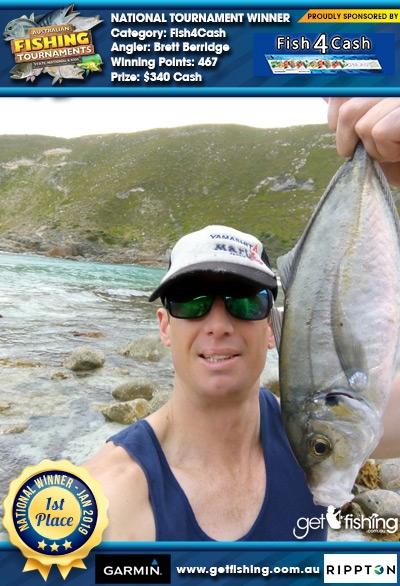 ---
Australian National Tournament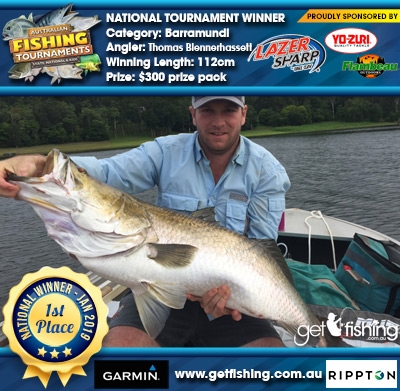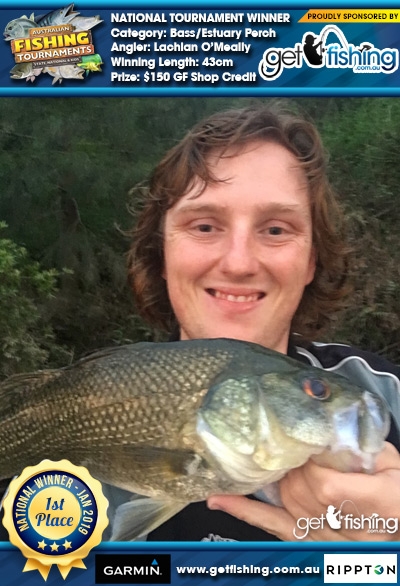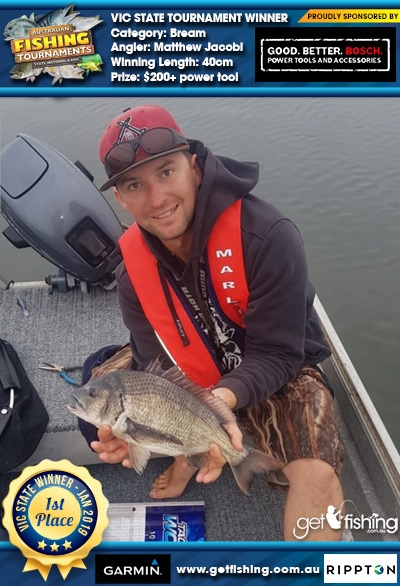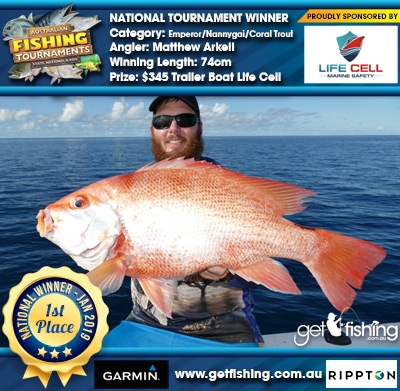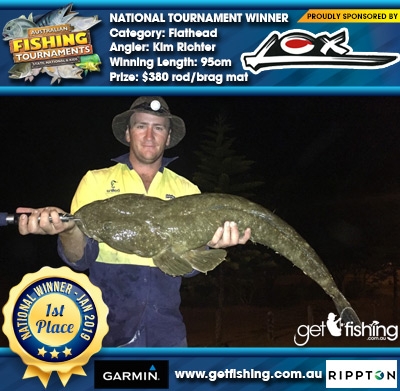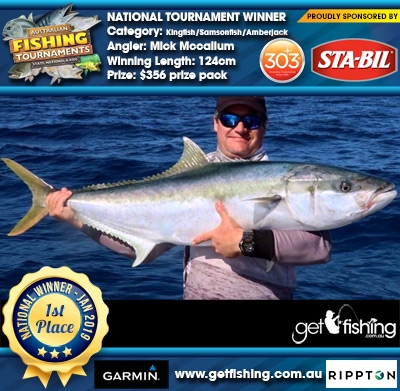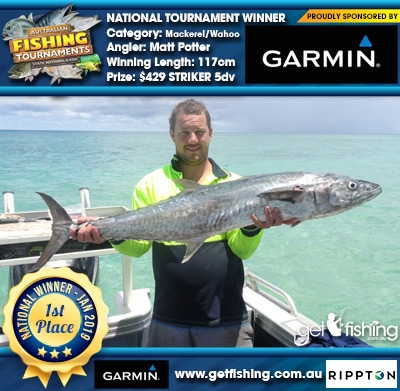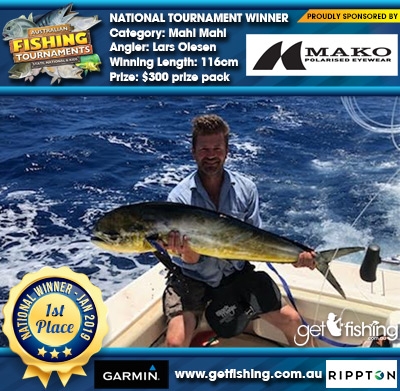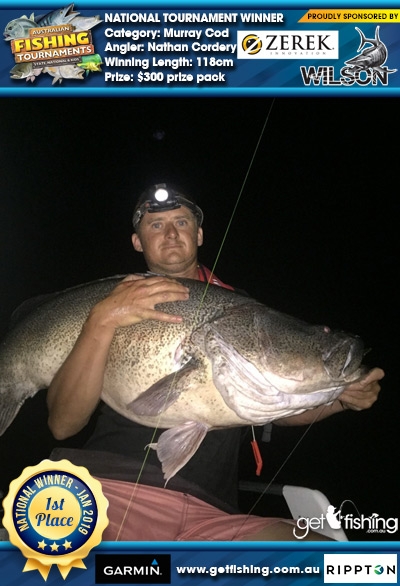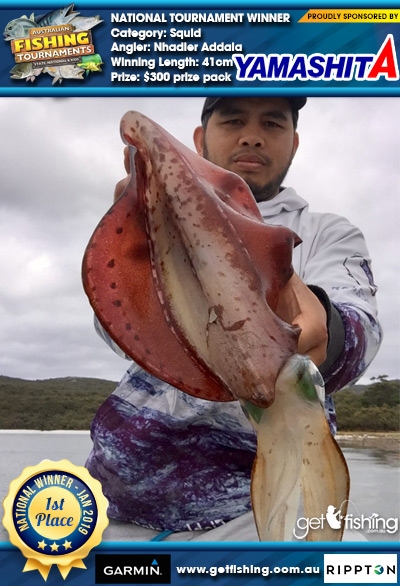 ---
Kids National Tournament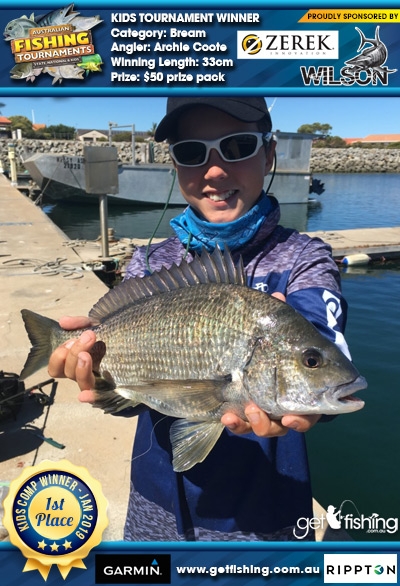 ---
New South Wales State Tournament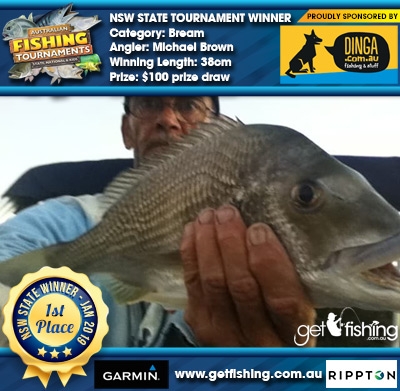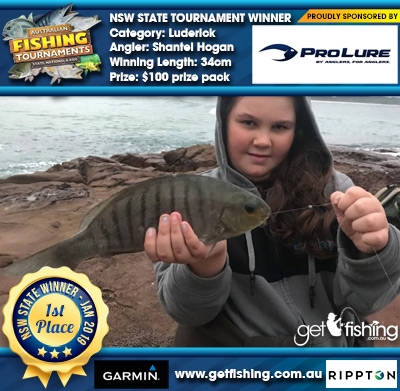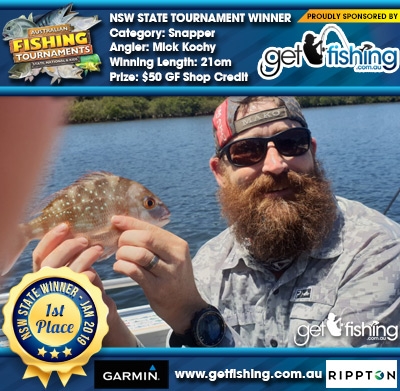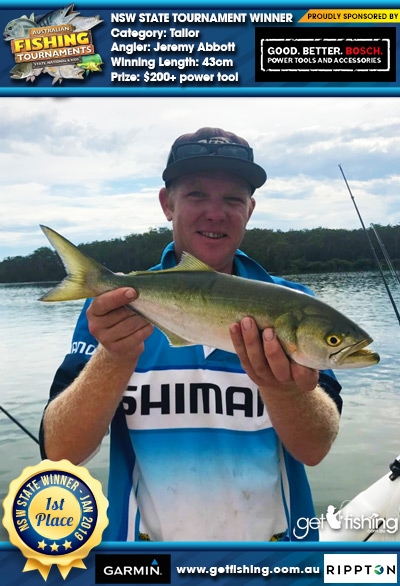 ---
Northern Territory Tournament
---
Queensland State Tournament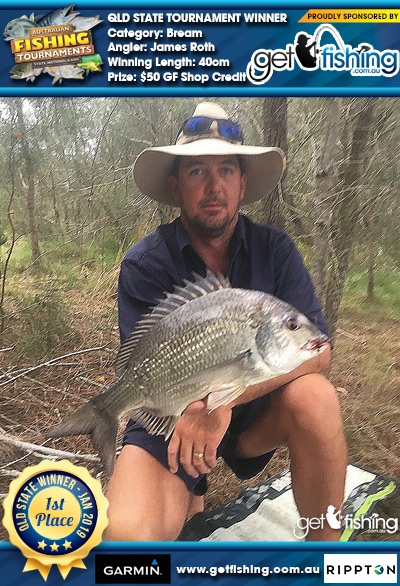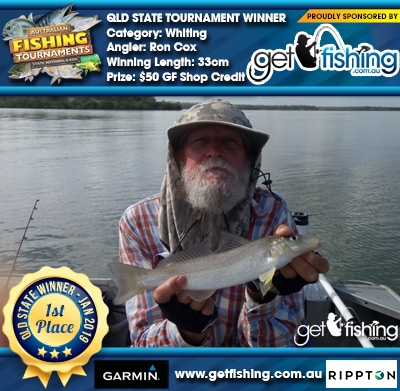 ---
South Australian State Tournament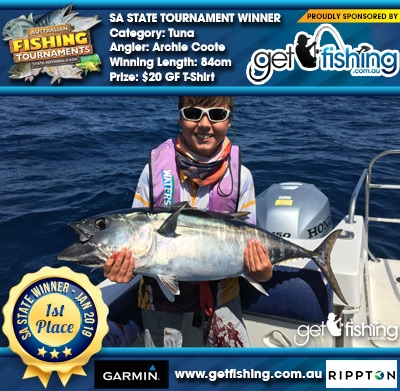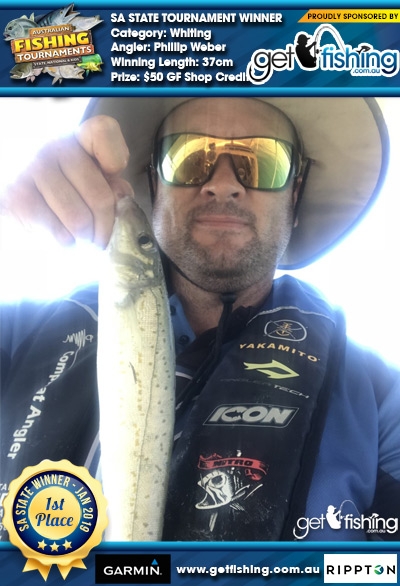 ---
Tasmanian State Tournament
---
Victorian State Tournament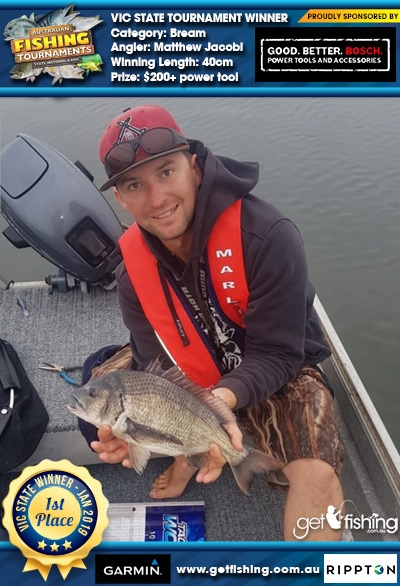 ---
Western Australian State Tournament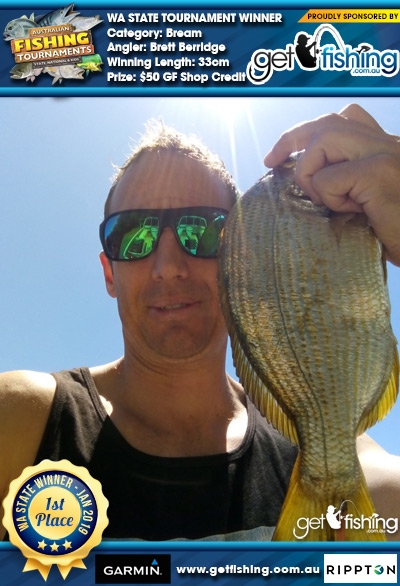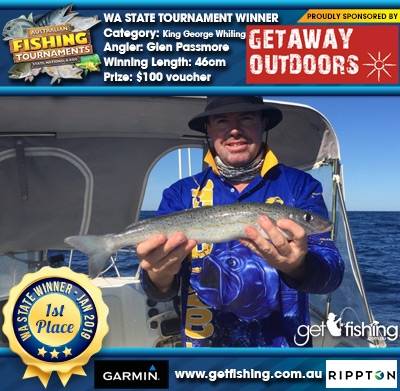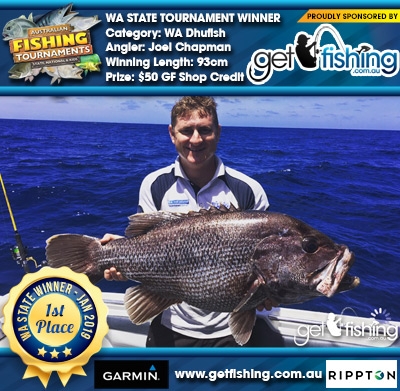 ---
Intro Tournament
| | | | | |
| --- | --- | --- | --- | --- |
| Western Australian State | Mackerel/Wahoo | Brett | Berridge | $30 GF Shop Credit |
| South Australian State | Blue Swimmer Crab | Stephen | Meyers | $20 GF T-Shirt |
| South Australian State | Garfish | Stephen | Meyers | $30 GF Shop Credit |
| South Australian State | Herring (Tommy Ruff) | Stephen | Meyers | 50% Off New Entry |
| South Australian State | King George Whiting | Stephen | Meyers | $25 Power Bank |
| South Australian State | Snook | Stephen | Meyers | $20 GF T-Shirt |
| South Australian State | Trout | Stephen | Meyers | 50% Off New Entry |
| Queensland State | Bass | Simon | Boden | $25 Power Bank |
| Queensland State | Bream | Oscar | Boden | $20 GF T-Shirt |
| Queensland State | Grunter (Javelin) | Oscar | Boden | $20 GF T-Shirt |
| Queensland State | Sooty Grunter | Simon | Boden | $30 GF Shop Credit |
| Queensland State | Fingermark | Belinda | Cherry | $20 GF T-Shirt |
| Western Australian State | Barramundi | Ash | Campbell | $20 GF T-Shirt |
| Western Australian State | Bream | Ash | Campbell | $20 GF T-Shirt |
| Western Australian State | Flathead | Ash | Campbell | $25 Power Bank |
| Western Australian State | Mangrove Jack | Ash | Campbell | $20 GF T-Shirt |
| New South Wales State | Bream | Anthony | Murphy | $30 GF Shop Credit |
| New South Wales State | Flathead | Anthony | Murphy | $25 Power Bank |
| New South Wales State | Carp | Richard | Gear | $20 GF T-Shirt |
| New South Wales State | Tailor | Richard | Gear | $20 GF T-Shirt |
| Victorian State | Bream | Joe | Cox | $20 GF T-Shirt |
| Victorian State | Carp | Joe | Cox | 50% Off New Entry |
| Victorian State | Flathead | Joe | Cox | 50% Off New Entry |
| Victorian State | King George Whiting | Joe | Cox | $25 Power Bank |
| Victorian State | Snapper | Joe | Cox | $20 GF T-Shirt |