Lake Moondarra Fishing Classic 2015
Date:
Oct 23rd – 24th 2015
Location:
Lake Moondarra, QLD (Mount Isa)
Where:
Black Rock, Lake Moondarra
Entry Cost:
$30 Senior, $10 Junior (15 years and under)

Description:
The most family friendly and richest freshwater fishing event in Queensland, the Lake Moondarra Fishing Classic promises three days of non-stop action! Hosted at picturesque Lake Moondarra, 15 kilometres North of Mount Isa the annual Moondarra Classic offers a weekend jam packed with fun and excitement for all tastes.
Hosted by the Mount Isa Fish Stocking Group the Fishing Classic raises funds for re-stocking local impoundments with native fish species for recreational and environmental purposes.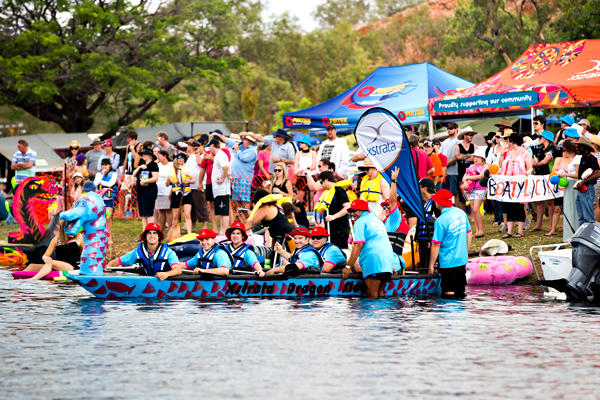 Prizes:
There are thousands of dollars in prizes, trophies and cash up for grabs AND the chance for one lucky angler to snag the infamous Tagged Barra.
By simply nominating for the 2014 Lake Moondarra Fishing Classic you will also be in with a chance to win our Junior or Senior Lucky Nomination Prizes.
Activities
The activities of the 2015 Lake Moondarra Fishing Classic will take place over the weekend of October 23rd-24th.
Packed into the two days the 2015 Classic will boast over 30 prize categories and the infamous tagged barra; along with an enormous line up of entertainment including:
A Fireworks Spectacular
The DIY Dragon Boat Regatta
A Beach Volleyball Competition
Yabby races
Casting competitions
Live bands
Trade exhibits
Camping
Food, drink and bar facilities…
and much much more!!
How To Enter:

Nominations will be available one week prior to the event from local supporting businesses, online or at the nomination tent at the event from 12pm Friday 23rd..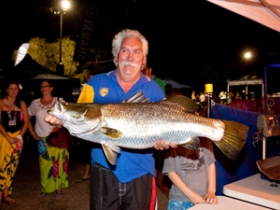 Link to Website:
Lake Moondarra Fishing Classic 2014