New South Wales Fishing Tournament – March 2016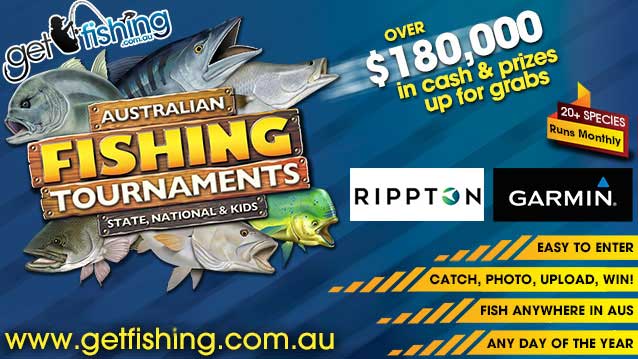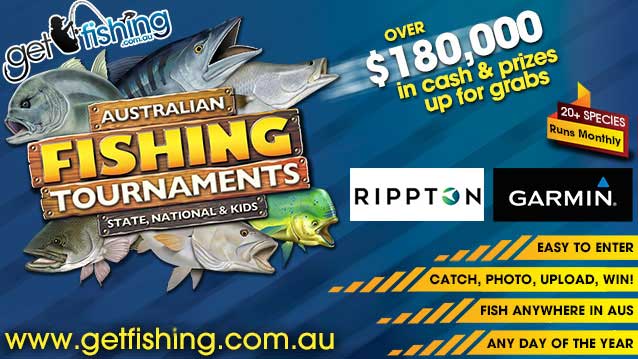 Below is a list of prizes and species for our March 2016 New South Wales State Fishing Tournament.
You may like to compete in our Pro Series, Australian National and Kids competitions, click here to view.
NOTE: some images may not depict the exact prize.
Bream (includes all bream species + tarwhine)
Sponsor: Pro Lure Australia

Prize: $100 prize pack containing the following items:

5 x packs of soft plastics, 1 x S36 Crank, 1 x D36 Crank, and 2 x Sicvibes
Carp (includes all species of carp)

Sponsor: Dinga Fishing

Prize: $100 prize draw at Dinga Fishing Tackle

Luderick

Sponsor: Bait 'N' Go

Prize: $100 Bait 'N' Go Live Bait Vending Machine Voucher or a $100 prize, depending on where you live

Redfin Perch

Sponsor: Sax Scent
Prize: $100 prize pack of Sax Scent products

Salmon

Sponsor: NSW Fishing Monthly Magazine
Prize: 2 x 12-month Fishing Monthly subscriptions – 1 for you and 1 for a mate ($130 value)

Tailor

Sponsor: Fishing Tackle Shop

Prize: $100 voucher at Fishing Tackle Shop Online Store

Whiting (includes all whiting species except king george)

Sponsor: Kingston Lures

Prize: $100 voucher at Kingston Lures Online Store