Polycraft Tuff Tender Winner 3
Congratulations Ben Fletcher from Trigg WA, the winner of our third Polycraft Tuff Tender boat giveaway. Ben's name was drawn from over 691 fishing tournament entries between July and October 2016. Ben has been rewarded for his luck with a brand new Polycraft 3.0m Tuff Tender boat worth $1799.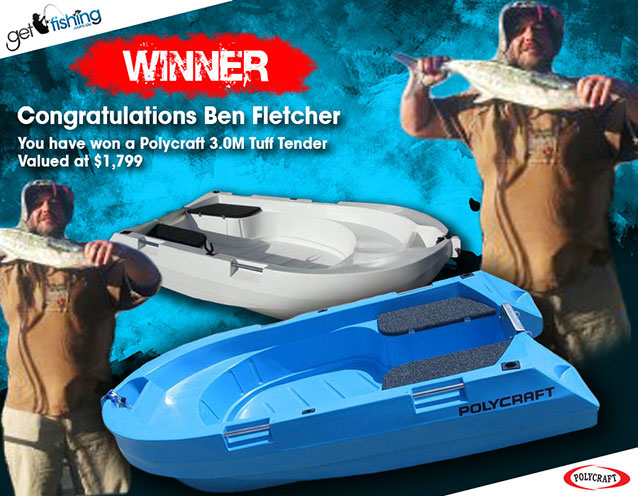 Ben's winning fish was his 64cm mackerel submitted in October 2016, also a WA State Tournament prize-winning fish for the month. Just like the previous two Tuff Tender winning fish, this was the only fish Ben submitted during the 4 month competition window from July to October so he definitely had luck on his side!
Ben has been a tournament member for years and it's great to see him getting amongst it. We are sure he's going to love his new boat to cruise the waters of Perth and no doubt he'll be landing some nice fish in it very soon.
Once again, congratulations to Ben on his win. We would like to take this opportunity to extend a big thank you to all of our members that competed by submitting tournament entries during the campaign. We look forward to drawing the next Tuff Tender in early March for the November-February competition period. For more information on how to enter click here.
Polycraft Tuff Tenders are an awesome little boat for exploring the estuaries and impoundments, see the video below to see why they are so popular:
This Polycraft Tuff Tender competition prize was drawn on Thursday 3rd November 2016 online at randompicker.com. To view the result click the icon below:
Tight lines, Get Fishing.