Saltwater Fly Fishing Challenge 2015
Date:
September 11th – 13th 2015
Location:
Darwin, NT
Where:
Bynoe Harbour

Description:
This fun and challenging fly fishing contest is held in the fish rich waters of Bynoe Harbour. This vast natural harbour, with its myriad of fishing options, is a fly fishing haven. There are ample mud flats that provide outstanding run-off sight fishing opportunities. The usual rocky outcrops, islands, creeks and tidal estuaries provide numerous surface and deep water fly fishing challenges.
This catch and release tournament focuses on seven target species including barramundi, salmon, tarpon, queenfish, trevally, mackerel and snapper. The Challenge is to land all of the 7 species in one day.
Meals, evening entertainment and presentations are provided by the Club, as well as great prizes and a competition shirt.
For more details on this event contact Darwin Flyrodders on 0413 586 636, send an email to info@darwinflyrodders.org.au or visit their website www.darwinflyrodders.org.au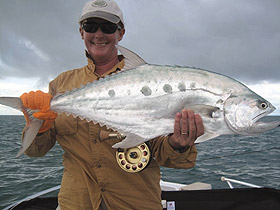 This event is not to be missed with over $40,000 in prizes and giveaways!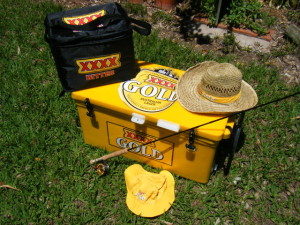 Link to Website:
Darwin Flyrodders Saltwater Fly Fishing Challenge 2015