Seafood Training For Chefs
Australian chefs will be given the opportunity to further their skills in the realm of cooking seafood with the introduction of a specially designed online course. Our Aussie chefs who are keen to branch out into seafood currently feel they are not getting the formal training they require during their three-year training to become a chef. Curtin University's researchers hope to change this with their new online training program.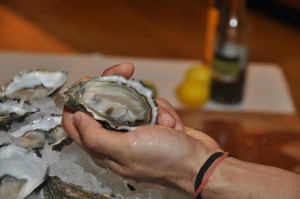 Fresh Oysters; surprisingly many chefs don't know what to do with them
The following information was released by Curtin University:
Australia is renowned for its abundance of quality seafood but many young chefs are not comfortable working with ocean produce – a trend Curtin University researchers are hoping to change through a specially designed online training program.

Dr Janet Howieson, from Curtin's Centre of Excellence for Science, Seafood and Health, said the project stemmed from research interviews with up to 60 chefs across Australia. The chefs expressed a desire for greater knowledge of seafood supply chains, and a need for strategies to increase confidence in handling and preparing seafood, particularly for apprentice chefs and commercial cookery students.

"In their three years of training to become chefs, most apprentices will spend only eight days of formal learning how to select, handle and prepare seafood. On-the-job training can also be limited with the hectic schedules of other restaurant staff," Dr Janet Howieson said.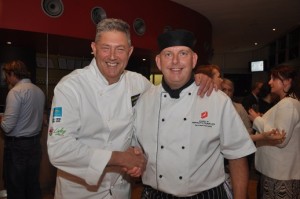 "As a result, apprentices have reported feeling less confident working with seafood. Given the importance of seafood to the Australian diet, this is clearly a situation that needs to be addressed.

"We have produced a series of videos using a variety of seafood to help increase knowledge about it in commercial cookery and apprentice chef training courses. We also hope to make it available to schools and the home cook."

Six popular Australian species were focused on in the training package, which tracks rock lobsters, oysters, farmed barramundi, snapper, sardines and prawns from harvest to restaurant door.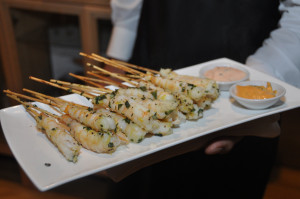 "The training resources also aim to help wait staff in restaurants when discussing menu choices with diners, so they can explain where the fish came from and accurately describe its texture and flavours," Dr Janet Howieson said.

Topics covered include processing and supply, how the seafood gets to the restaurant door, recommended procedure for receiving and checking the condition of the seafood and cooking techniques.

Leading chefs have been involved in the project including Pete Manifis (Inconto Restaurant), Josh Catalano (Catalano Seafood) and Don Hancey (Panorama Catering).

All three feature in the presentations which have been piloted with apprentice chefs and commercial cookery students at the West Coast Institute of Training in Joondalup. The videos will now be made available to the wider training community across Australia.

Curtin University worked on the project with Australian Seafood Cooperative Research Centre, West Coast Institute of Training, Fisheries Research and Development Corporation, and leaders in the seafood and hospitality trades in Western Australia.

The videos were officially launched as part of the training curriculum on May 12 at the West Coast Institute of Training restaurant in Joondalup.