South Australian Fishing Tournament – May 2016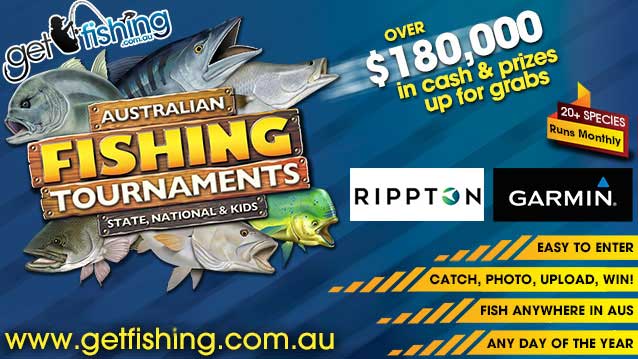 Below is a list of prizes and species for our May 2016 South Australian State Fishing Tournament.
You may like to compete in our Pro Series, Australian National and Kids competitions, click here to view.
NOTE: some images may not depict the exact prize.
Bream (includes all species of bream)

Golden/Silver Perch (includes both golden and silver perch)

Sponsor: Lower Murray Lure Fishing Club
Prize: $100 prize pack

The Lower Murray Lure Fishing Club is a not for profit Lure fishing association that encourages freshwater fishing for people of all ages. They have an emphasis on fishing education, safe boating and healthy competition as well as having a great respect for the river.
Mulloway

Sponsor: Seamaster Fishing Supplies

Prize: $100 prize pack containing the following items:

6 x packs SS sports hooks, 4 x packs SS circle hooks, 3 x squid jigs, 1 x hard body lure, 1 x wire shark rig plus an assortment of swivels.
Salmon

Seriola Species (includes kingfish, samsonfish and amberjack)