Tackle HQ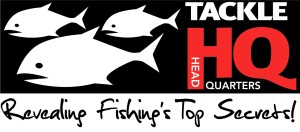 Visit Tackle HQ – Australia's Leading Online Tackle Store
About Tackle HQ

Tackle Head Quarters is Australia's leading online tackle store. They stock all the best brands at the best prices and better still it's run by fishos who really know their stuff. Tackle HQ is a Perth based store fast building a reputation as Perth's go-to retailer of top-end GT gear, jigging accessories and much more. Their shopfront in Kingsley inside the All Boats and Caravans building, however they are also online and offer free shipping on all orders over $100.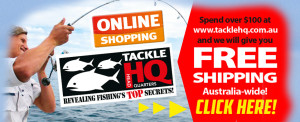 We're proud to have Tackle HQ as a sponsor of our Online Fishing Tournaments. We encourage any of our users to either drop in and see Tyrone and Steve for the best fishing, boating and caravaning advice or visit their online store for all the best gear at competitive pricing.
Click here for more Information On Tackle HQ and All Boats & Caravans.
Click here to view their Facebook page.