Tackle World Broome Billfish Classic 2015
Date:
27th – 31st July 2015
Location:
Broome, WA
Where:
Broome Fishing Club
Description:
The Tackle World Broome Billfish Classic is the Broome Fishing Clubs premier event. The competition targets all billfish species that inhabit the waters around Broome (namely sailfish and black marlin). Sailfish are awarded 500 points per capture where as marlin are honoured with 1000 points each.
The competition attracts anglers from all over Australia and even abroad and at some stages has had over 50 boats competing for a variety of trophies and prizes.
The competition is a week-long event that complies with IGFA rules. Furthermore Sailfish can only be caught on 10kg line by using dead baits or lures and fishing occurs during the productive neap tides in calm waters of the dry season.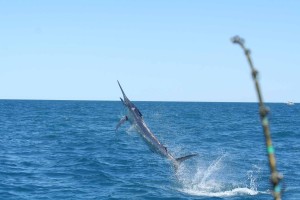 Rules:
Only 10kg tournament class line and 10kg tippet for fly is allowed for sailfish, however teams may run a maximum of one extra rod up to 37kg for the purpose of tagging marlin. Points will not be awarded for any sailfish caught on this rod and points will only be awarded for a marlin that has an estimated weight that exceeds the line class used. The tournament will be fished within the current angling rules and equipment regulations of the Game Fishing Association of Australia. Circle hooks ONLY to be used in any bait.
Entry Cost:
$180 + WAGFA registration.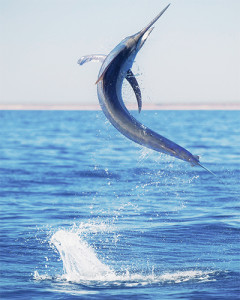 Eligible Target Species
Estimated weight of sailfish must exceed 10kgs. Estimated weight of Marlin must exceed line class used. Sailfish will only be eligible for points if caught on 10kg line class.
Points:
Marlin – 1000 points. Sailfish – 500 points. Spearfish – 1000 points.
Categories:
There are two boat categories. <7.5m and >7.5m.
Further information:

Contact Chris at billfish@broomefishingclub.com.au or call 0448 070 086. Alternatively or write to PO Box 1957, Broome WA 6725.