Tasmanian Fishing Tournament – June 2016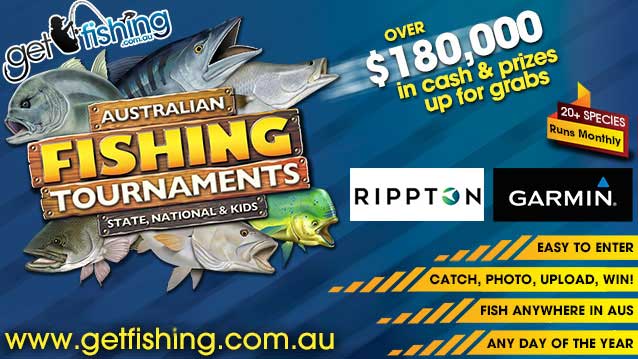 Below is a list of prizes and species for our June 2016 Tasmanian State Fishing Tournament.
To view prizes for our Australian National, State and Kids fishing competitions, click here.
NOTE: some images may not depict the exact prize.
Flounder (includes all species of flounder)

Sponsor: Get Fishing
Prize: $100 website voucher to spend on membership and merchandise. Excludes Kayaks.

Trevally (includes all species of trevally)

Prize: $100 voucher at online tackle store the TheLurePro.com.au