Win a Yamashita Egi Oh K squid jig!
Yamashita are running a 'scratch-and-win' competition from 1st June until 31st August 2014.
Simply purchase 2 Yamashita 'warm jacket'squid jigs from participating stores for a chance to win a free Egi Oh K squid jig. When you purchase the 2 jigs ask for a scratchy and scratch to see if you have won an Egi Oh K squid jig or a Yamashita sticker.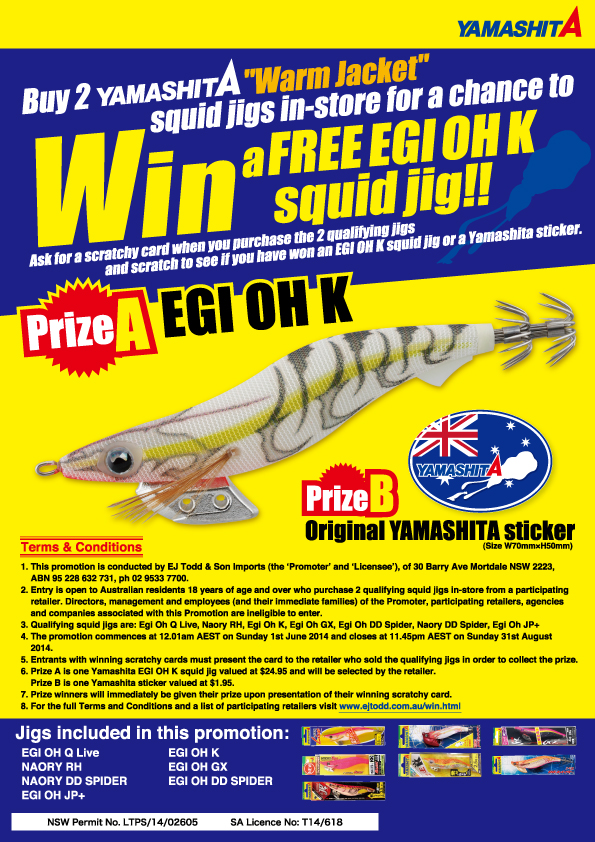 For more information, to view the list of participating retailers or to view Yamashita's extensive range of the best squid jigs available in the country visit the Yamashita website.