Advertising to Men? Try placing an ad within our Tournament, it's an Aussie Bloke Magnet

Sponsor a monthly tournament prize and your ad will be placed on our Fishing Tournament Leaderboard, Facebook and monthly mail-out seen by thousands of Aussie blokes.

Even one month of exposure to our large, Australian male audience could make a huge difference to your ad campaign.



Highly targeted advertising that works!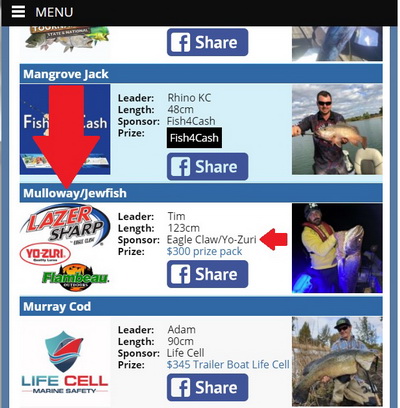 Exposure – Your brand/product seen by thousands on getfishing.com.au (30k+/mth), Get Fishing Facebook page (28k+) and via our monthly Fishing Tournament Results email (9k+).


Website Link – The link from getfishing.com.au to your website will give your website enormous credibility with popular search engines. 


Respect – Your brand or product will be seen alongside the respected winner.





---
Building rapport during a flood of exposure – It Works!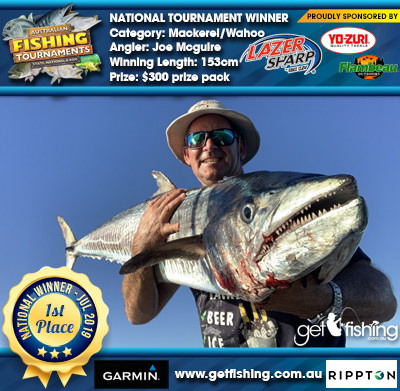 With so many visitors seeing your brand or product, you can't go wrong.  Get a flood of exposure whilst building genuine rapport by donating a prize to our keen fishing competitors.  Fishermen love to share the good news of a win and your brand/product is right there with them in their winner photo!  

These winners certificates are published on:



You will also be sent a high quality copy for your own promotional purposes.



---
Ride our wave to get their fast!

Fast-track your pathway to quality customers for a low cost.  Our demographic is mostly Australian males, interested in the tournaments, fish identification or general fishing knowledge.


Website – getfishing.com.au – January 2019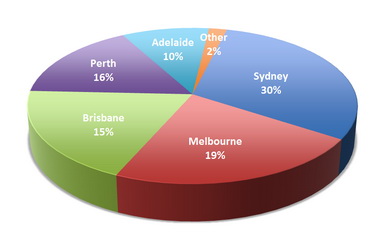 Visits: 57,559
Unique Visitors: 47,028
Pageviews: 146,466
% New Sessions: 84.2 Avg.
Visit Duration: 0:01:36
User Demographics: See chart
---
Facebook – January 2019
Over 28,000 followers, highly interactive. Weekly reach >150,000 anglers Find us at Get Fishing Tournaments
---
Instagram – January 2019
Over 5,000 followers since Aug 2014. Highly interactive. Find us at Get_Fishing_Tournaments


---
YouTube – January 2019

With over 5,000 Subscribers and receiving over 2,100,000 views.
---
Start placing Ads with Get Fishing
Sponsor a State Prize

Sponsor a National Prize


New Ads Start in

New Ads Start in

State Leaderboard Ad

National Leaderboard Ad

–

Sitewide LHS and RHS ads

Facebook Winner Ad

Facebook Winner Ad

–

Tournament Result Email Ad
Every dollar goes directly to the tournament winner
---
Any Questions?
Any questions? Just speak to Matt Edwards directly mobile: 0427 388 839