Bring on the Build Up!
With the first rains falling and glassed off harbours fishos around the top end are smiling.
The build up is here bringing with it flat seas, sweaty days and the best chance since April to bag a big barra.
This weekends neap tides will see all the major rivers clear up and provide a fantastic opportunity for lure, fly and bait fisherman alike.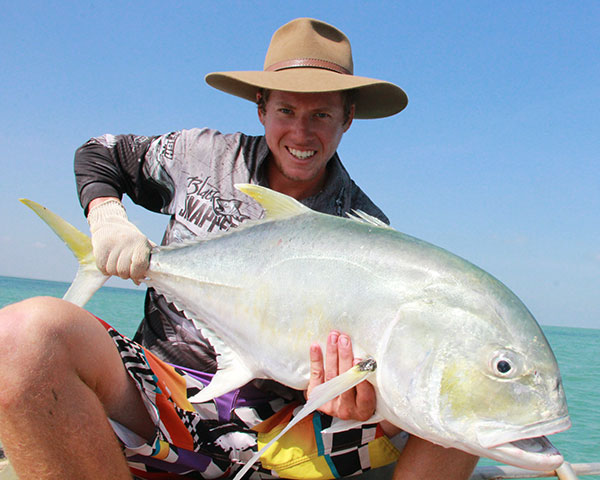 Trolling and casting rock bars inside rivers like the Finnis and the Daly will no doubt produce some quality chromed up barra who are aggregating in these areas to follow natures call and begin the spawning process.
Casting snags with well presented lures and flys will also be a top option for the more active fisho while soaking a live cherabin or mullet will suit those more relaxed types.
The build up isn't only about the barra either. Some great bags of hungry Jew fish, golden snapper and coral trout are again gracing the filleting tables as bottom fishers can once again spread far and wide to their favourite marks.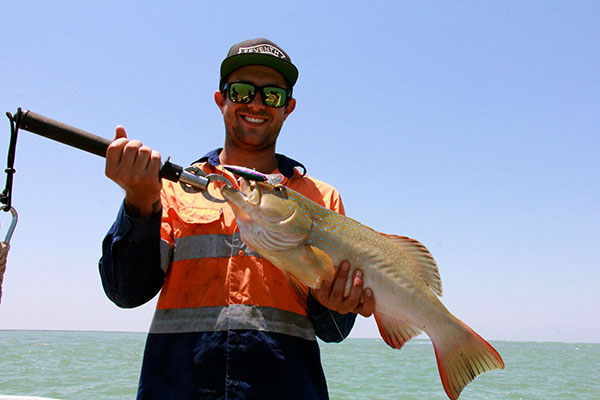 This time of year is full of anticipation for keen top end fishos who revel in each storm and keep an eagle eye on the rainfall totals over the floodplain of their favourite run off barra spots. It's the rain at this time of year which sets up the breeding cycle for the mighty barra so cross your fingers and do the rain dance.
Watty
Follow Barefoot Fishing Safaris on Facebook